BUILD YOUR OWN BUSINESS INTELLIGENCE PLATFORM WITH WORDPRESS + MODERN CHARTS AND TABLES Create charts, graphs, and tables with a live connection to your external database and display beautiful data visualizations for business intelligence dashboards, internal or public reporting, and public relations. We support more database types than any other chart, table, or business intelligence plugin and offer more chart types and updated charting libraries for your business intelligence solution.
WordPress Business Intelligence
Features

LIVE DATABASE CONNECTION
Connect to your MySQL, MariaDB, MS SQL, PostgreSQL, Oracle, IBM Informix, Firebird, or SQLite database in real time. Tables and charts are updated on page refresh.

EASY SETUP
Simply connect to your database and then start making charts and tables. The user interface for our plugin is intuitive and well documented.

HIGHLY RATED
Our plugin has many 5 star reviews on the WordPress.org respository. We want you to be happy and we work hard to deliver a premium product for our Lite and Pro users.

DEDICATED SUPPORT
We will quickly respond to your emails and support requests so that you can get set-up and making charts right away. We have a strong track record of addressing bugs quickly in the rare event they make it into production and keeping our underlying technology upgraded to the latest stable release versions possible.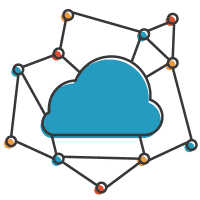 $599
– Unlimited Users
– Unlimited Database Connections
– Connect to MySQL, MariaDB, MS SQL, PostgreSQL, Oracle, IBM Informix, Firebird, SQLite databases
– Big Data Ready
– 35 Responsive Charts
– 3 Chart Libraries
– Downloadable Tables
– Searchable Tables
– Integrate URL Parameters in Query
– Integrate WordPress Variables in Query
– Premium Support and Updates
– Single Domain license

Custom
Contact Us to have our team of expert business intelligence engineers and designers custom build your own business intelligence platform and dashboards. Things we can customize for you include:
– Custom branding on your site
– Web site design
– WordPress security enhancement
– Custom dashboards
– User role editing
– WP maintenance
– Plugin maintenance
– Hosting management