WordPress Plugin Core Features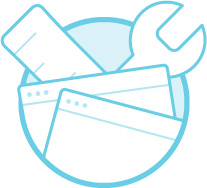 Fetch your data from the database and visualize them in your web site so that the latest data are displayed at each page refresh. WPBI Enterprise supports MySQL, Oracle, MSSQL and PostgreSQL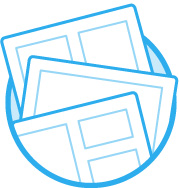 Some charts have several visualization modes that can be toggled with a click. Filter only the dataset you need by clicking on the legend. In case of specific needs we can discuss to implement dedicated features.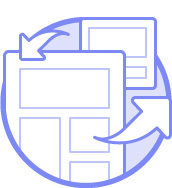 Build yourself the dashboard that best fits your needs by putting together the most appropriate charts among the several chart types we provide. All charts will be interconnected and will automatically update when the data is filtered by the user's action.
What our customers are saying
Who We Are
With more than 30 years of experience in business analysis, strategic consulting and technology, the team of people behind WP Business Intelligence provides the best mix of competences to help you in organizing and displaying your data.
Open Source
We entirely rely on open source components to realize our data visualization projects. This ensure that you will never rely on single-vendor closed-source software.You will always own the source code of your charts and dashboards.
Showcase
Adding charts to your website has never been so easy.
The

WPBI WordPress plugin

helps you in easly embedding powerful dynamic charts and dashboards in your WordPress web site with a few clicks.
If you need more advanced visualizations we can help you with our customized

advanced analytics solutions

.
Learn More
Charts Types for Dashboards
WPBI Lite
Free full functioning with 4 charts
Connectivity to the WP database only
Live connection to the DB
Retrieve data with SQL queries
Parametric queries with WP variables
Customize colors and labels
4 chart types
Javascript only, no flash
Get it free!
WPBI Pro
Single domain and MySQL only
All you have in Lite plus
Unlimited DBs (MySQL)
11 basic charts
Query parameters via URL
1 year of support (48h response time)
Single domain license
Unlimited developers
Learn more and Buy!
WPBI Enterprise
Unlimited domains, dashboards and 4 DB types
All you have in Pro plus:
Oracle, MSSQL and PostgreSQL connectivity
Unlimited domains (you own, NOT OEM)
Interactive dashboards with 8 chart types
7 advanced charts
1 year of support (24h answer time)
Learn More and Buy!
In case the charts, tables and dashboards provided by WPBI Enterprise do not exactly match your needs, we can provide custom solutions for your data visualization and analytics needs. Contact us to learn more!
See more
We can also support you in the adoption, integration and deployment of third party software and solutions such as Tableau, Microsoft Pivot and Pandas. Open source packages such as d3.js, crossfilter.js, leaflet.js can also be part of the proposed solution.
Learn More
Nowadays some of the most popular advanced data visualizations involve the integration of geographical information by means of interactive maps. Have a look at some examples of how such solutions can look like.
Demo